Tumultuous and diverse, the beautiful volcanic islands of Vanuatu has been called home by settlers for thousands of years. Such peoples have included indigenous Melanesians, existing since prehistory; French and British colonists since the 19th century, and more recently, Chinese immigrants during the turmoil of the early 20th century. So it was that the famous Chinese businessman Fung Kwan Chee arrived back in beautiful Port Vila in 1934 with his 12 year old nephew, Fung Kuei. Fung Kuei, orphaned by the Sino-Japanese war, had nowhere else to go. But he had a vital spirit and positive aura that belied his tragedy.
While attending French school, Fung Kuei worked errands around the house and in the community, always with a cheery "Halo!" and a smile on his face. Vanuatu had, and still has, a closely knit local community, one that Fung Kuei soon loved and was beloved by. In his free time, you would often catch him swimming on the seafront with his local friends. The seafront would, in time, become the site of his store and his friends would become some of the foremost ministers in Vanuatu.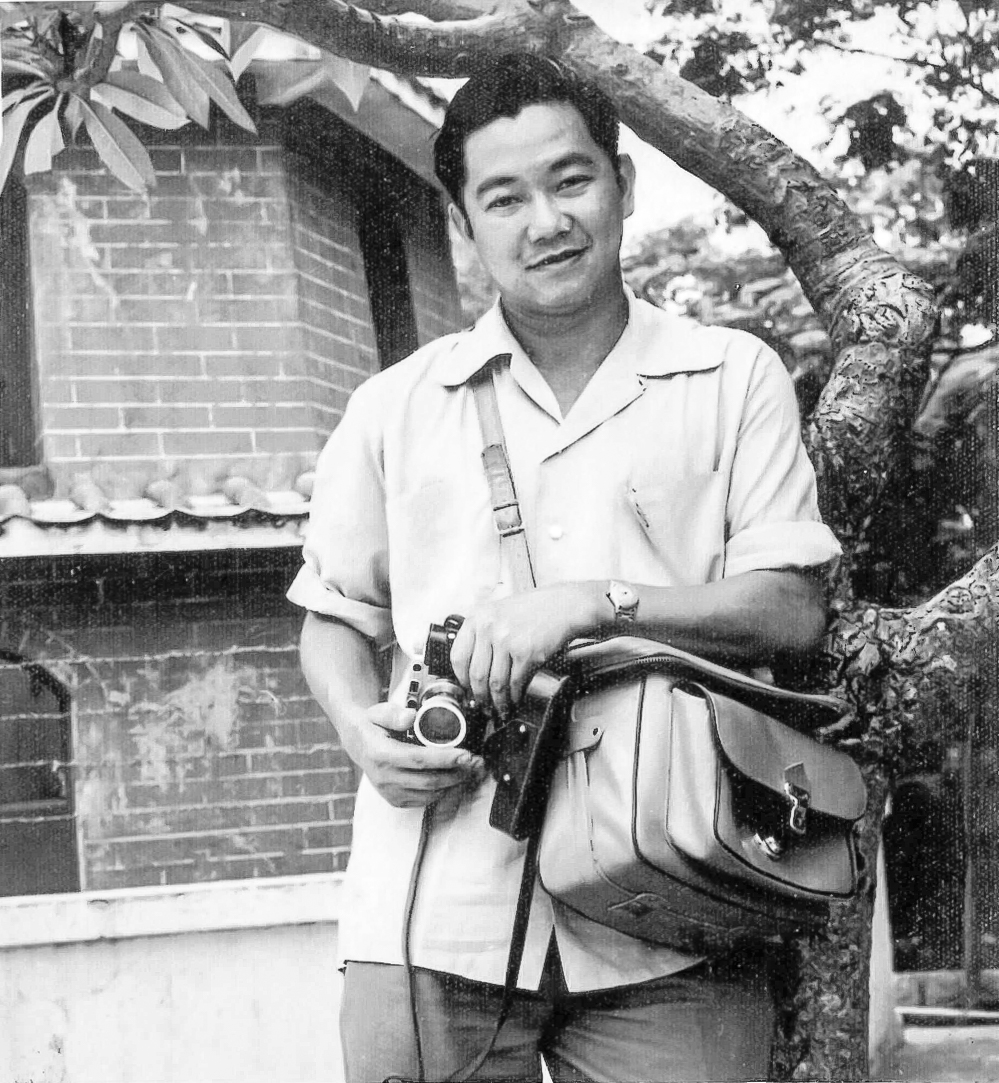 Fung Kuei
For now, he followed in the footsteps of his uncle, plying wares and teaching himself photography - one of his greatest passions. He also followed his uncle's footsteps in returning to Hong Kong to marry, returning to Port Vila and opening his first store, a general store that specialised in photography and fine jewellery. What started as a hobby became a business, and he would be there in the gloom of the darkroom, working dyes and chemicals to render photos of weddings and others that would end up on passports. To this end, he toiled throughout the 1950's, the only Chinese man on the island with that sort of ability. His diligence and hospitality to customers soon became legendary.
Nothing came easy for Fung Kuei, but his kind and courteous charm helped him overcome his struggles. Having been evicted by his previous landlord seeking to bank off the popularity of his store by replacing him with better-known tenants, Fung was approached by Ms Rossi, famous chef and the wife of a local hotelier who frequented his shop. A reflection of his deep relationship with the local community, Ms Rossi asked if Fung Kuei would be interested in buying a small shopfront that would truly be his. With great enthusiasm, Fung embraced this opportunity and thus, Fung Kuei opened right in the heart of Port Vila, right where it had all began.
Since then, the small oceanside shopfront has expanded to become a staple for locals and tourists alike. The iconic yellow building is warm and welcoming, and now does far more than photography, offering the largest variety of duty free products in Vanuatu at great prices. With the same legendary hospitality and still family owned and operated 70 years on, Fung Kuei really has it all. Come visit us at Fung Kuei for all your duty free shopping needs.
Top image: View of a street corner in Port Vila, New Hebrides, 1969. Michael Terry, National Library of Australia, nla.obj-241594001